---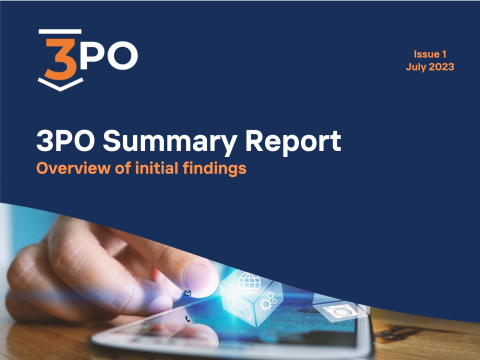 The 3PO Project recently published a report of key findings from the first year of the project. This report provides an overview of activities as well as a summary of early findings:
 
Literature and documentation reviews confirm that there is a key gap in policies, guidance, support, and training on online safety for policing professionals, particularly for protection outside work and their families.
Despite a general lack of guidance, police officers, staff, and their dependents report exercising caution when being online, often utilising increased privacy settings and anonymity. This includes various forms of decreased participation online.
Teenage children of policing professionals were all reported to be online regularly and often expressed less caution about potential online harm. Yet, they still described protective steps to ensure online privacy and safety due to their parents' profession.
Three potential technological approaches were identified as possible ways to support the prevention and mitigation of online harms to police officers, staff, and their families by offering self-assessment, harm reporting, and situational awareness options. Early prototypes of the tools are being piloted with police professionals and their families to provide crucial feedback to guide the next stages of development.
You can download the 3PO Summary Report below.